What is REVOLVE?
REVOLVE is the student ministry at Indianola Church of Christ. We seek to minister to Middle School and High School students in ways that are relevant and promote personal/spiritual growth. Our passion is to see students develop a relationship with Christ that is more than just a name; it is a way of life. Furthermore, we want each and every student to feel that they are KNOWN, VALUED, & LOVED.
FIND

.
Our desire is that our students would know the love and grace of Christ and have a personal, growing, relationship with Him. We believe that it is important for our students to
FIND
Christ by placing their faith in him and being baptized into His name.
FOLLOW

.
We believe that we are not called to a faith of inactivity; we are called to action! Our desire is for our students to understand that their faith in Jesus calls them to live a life of service in His name. We challenge our students to ask God,
"
What are you calling me to?
" A
nd to
FOLLOW
Him in their daily walk.
SERVE

.
Lastly, we believe that we are all called to a life of service. We believe that includes Middle & High School students! We challenge our teens to be
outwardly focused
; to place an importance on showing others the love of Christ through service. Not only that, but to ultimately
SERVE
Christ by being obedient to His calling.
You Belong
Here.
PROGRAMMING DETAILS
High School:
Sundays 6:00 PM – 8:00 PM
Middle School: Wednesdays 6:30 PM – 7:30 PM
At REVOLVE, students meet together during the school year for Fellowship, Bible Study and Discipleship. We discuss topics that are relevant to today's youth and encourage them to live counter-culturally, centering their lives on Christ.
The focus of Wednesday night programming is to provide an environment where everyone feels welcome; while also speaking God's truth into the lives of our students.
C U R R E N T S E R I E S
•

CANCELED

•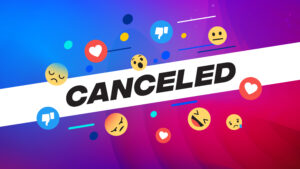 You hear a lot about "

cancel culture

" these days. It's what happens when swarms of people on the internet band together to call out, shame, or even "cancel" someone. And while there are definitely times when people or systems need to be called out and held accountable, we can all be a little too quick to be cruel to each other — online and offline too. In this 4-week series, we'll get introduced to a few people from Scripture whose stories show us that humans have always struggled to choose love instead of hate. This problem isn't a new one, but through the stories of Jesus, a few outcasts, a king, and a shepherd, we'll see that God is challenging us to love people who aren't like us,

love people

who are in need

,

love the people we envy

, and

love the people we want to hate

.
W H A T ' S H A P P E N I N G
•

UPCOMING EVENTS

•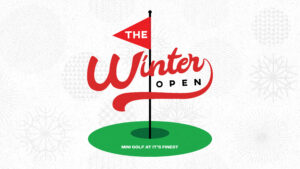 This year, our just-for-fun winter event involves a lot of miniature golf and little competition! This event is open to Middle School and High School students and will take place at the church.
Be sure to register!