REVOLVE Find
"

6

Jesus told him, 'I am the way, the truth, and the life. No one comes to the Father except through me.'"
We believe that the only way to find eternal life is through a relationship with Jesus Christ. As such, our priority is helping students find Jesus and develop a strong, growing, relationship with Him. That is why we place an emphasis on Biblical teaching every week.
Follow
"

24

Then Jesus said to his disciples, 'If anyone wants to follow after me, let him deny himself, take up his cross, and follow me.'"
We believe that being a Christian means more than just saying that we believe in Jesus; it means that we need to also follow Him. Jesus calls us to live in a way that shows the world around us that we are His disciples. That is why we emphasize the practical application of Biblical truth every week.
Serve
"

45

For even the Son of Man did not come to be served, but to serve, and to give his life as a ransom for many."
We believe that, as Christians, we are to reflect the character and nature of Jesus. Even though He was the Messiah, He served those who others considered to be 'less-than.' Because Jesus lovingly served those around Him, we should as well. That is why we emphasize the use of personal gifts and abilities to serve in God's Kingdom.
•

When We Meet

•
Jr. High & High School
Sundays | 6:00 PM – 8:00 PM
WHAT DO WE DO?
The purpose of our regular programming is to engage students with Biblical truth and practical life application that is relevant to them. We enjoy fellowship that includes teaching, small groups, and games.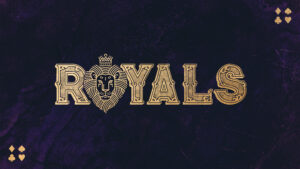 C U R R E N T S E R I E S
Royals
Starting Sept. 12 (HS) & Sept. 15 (MS)
Have you ever struggled to listen to the people who are supposed to be in charge of leading you? From parents to politicians, it can be really difficult to submit to their leadership; especially when we don't agree with them. Royals is a 3-week lesson series from the Old Testament & John on authority that will help us work through our human desire to resist the leadership of others.
E V E N T I N F O R M A T I O N
•

What's Happening

•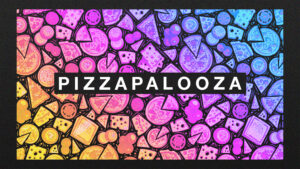 U P C O M I N G E V E N T
Pizzapalooza
TBD
The goal is pretty simple — to have fun! This event may be all about pizza, but it is not the only thing on the menu. Pizzapalooza is a great event to create a safe first step for new friends to visit our ministry, build community, and simply enjoy God's good gift of pizza!
A D D I T I O N A L I N F O
Want to Know More?
Contact Kirk Evans
Call/Text:

(515) 961-6548
Email:

ancientquest@hotmail.com