REVOLVE

| Student Ministries
"I have been crucified with Christ. It is no longer I who live, but Christ
who lives in me. And the life I now live in the flesh I live by faith in the Son of God, who loved me and gave himself for me."
– Galatians 2:20
What is REVOLVE?
REVOLVE is the student ministry at Indianola Church of Christ. We seek to minister to Middle School and High School students in ways that are relevant and promote personal/spiritual growth. Our passion is to see students develop a relationship with Christ that is more than just a name; it is a way of life. Furthermore, we want each and every student to feel that they are KNOWN, VALUED, & LOVED.
9:00 AM – 9:45 AM
High School & Middle School students meet every Sunday with their age groups. In these classes, we seek to teach applicable lessons on topics that teens face every day.
Our vision for Sunday School is for our students experience teaching that would result in spiritual growth. Sunday School is designed to take what students have learned and show how to put that knowledge into practice.

High School: Sundays 6:00 PM – 8:00 PM
Middle School: Wednesdays 6:30 PM – 7:30 PM
At REVOLVE, students meet together during the school year for Fellowship, Bible Study and Discipleship. We discuss topics that are relevant to today's youth and encourage them to live counter-culturally, centering their lives on Christ.
The focus of Wednesday night programming is to provide an environment where everyone feels welcome; while also speaking God's truth into the lives of our students.
Merry Christmas to Me
: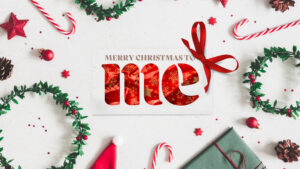 Christmas today vs. Christmas in Bethlehem? Well, let's just say they are two very different worlds. But they don't have to be. Christmas tends to turn into a holiday where we think about what we will get instead of what we have the opportunity to give. Join us as we look at the Christmas story and learn how to make Christmas less about "me" and more about Jesus.
*If you have any questions about this series, don't hesitate to contact us!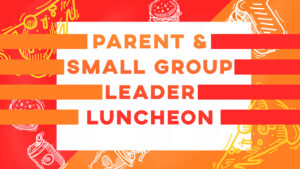 PARENT & SG LEADER LUNCHEON
When it comes to parents and small group leaders, we're pretty convinced of three things.
First, the best thing the local church can do for a teenager is to surround the with caring adults (like a small group leader) who will love and pastor them in the long-term.
Second, a parent (or parent figure) is the most important person in a teenager's life — more important than their pastor, small group leader, or anyone the local church could ever possibly recruit to help influence that teenager's life and faith.
And third, the local church's best chance at influencing a teenager's life and faith is to connect that teenager's parents with other caring adults so they can support each other and work together to influence the teenager they love.
If you have a student in our ministry, please join us for this event!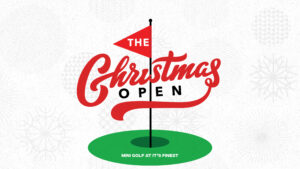 Date: December 19th
(Subject to change due to COVID-19)
This year, our just-for-fun winter event involves a lot of miniature golf and obnoxious Christmas decorations. This event is open to Middle School and High School students and will take place at the church.
Be sure to register!
Our desire is that our students would know the love and grace of Christ and have a personal, growing, relationship with Him. We believe that it is important for our students to
FIND
Christ by placing their faith in him and being baptized into His name.
We believe that we are not called to a faith of inactivity; we are called to action! Our desire is for our students to understand that their faith in Jesus calls them to live a life of service in His name. We challenge our students to ask God,
"
What are you calling me to?
" A
nd to
FOLLOW
Him in their daily walk.
Lastly, we believe that we are all called to a life of service. We believe that includes Middle & High School students! We challenge our teens to be

outwardly focused

; to place an importance on showing others the love of Christ through service. Not only that, but to ultimately

SERVE

Christ by being obedient to His calling.
Contact Isaac Rinne (Youth Pastor) for more information:

(515) 868-5382 •

i5aacrinne@gmail.com